IECnet Press-release – June 2018
IECnet members Frederic Borràs and Ana Morera latest publication in the book on "Good Corporate Governance"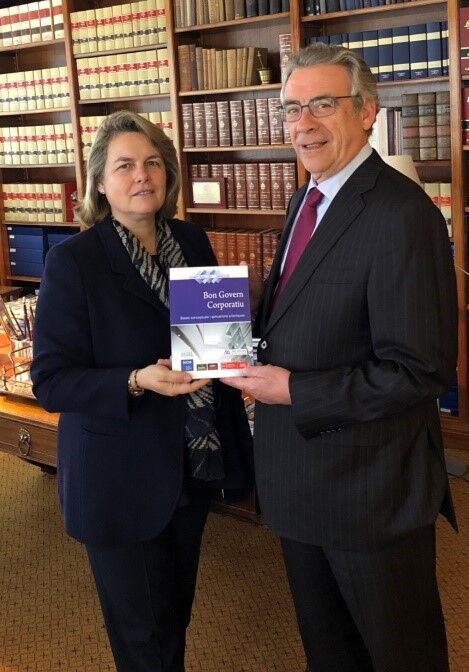 Ana Morera and Frederic Borràs from the IECnet member firm in Barcelona Morera Asesores & Auditores, wrote a chapter of a book recently published in Spanish and Catalan entitled "Good Corporate Governance".
This book summarizes the main aspects related to good corporate governance. One of the assertions is that the first pillar of good corporate governance is good accounting, and reviews the main challenges of financial reporting that affect corporate governance; these include appropriate internal control, the quality and transparency of financial information, appropriate risk management and ethics as an aspect to be taken into consideration.
In this book Ana Morera and Frederic Borràs explain that the outlook of the business world has changed substantially and expanded far beyond accounting standards and financial reporting. Moreover, technology has had an impact on how financial information is used, and has also had a major effect on which assets to report on, due to the fact that the emphasis has moved from fixed assets to intangible assets like knowledge, trademarks, algorithms, etc. The world needs to answer these challenges to maintain the relevance of financial reporting and fulfill the expectations of the financial markets. The book also explains the significant efforts that are being made internationally in order to develop standards that are sufficient to meet these needs.
IECnet Press release June 2018- Frederic Borràs and Ana Morera latest publication on good corporate governance
For more information, please go to www.iecnet.net.
To contact IECnet: [email protected]